Life insurance provides families with peace of mind by ensuring that financial hardships will be alleviated in the event of an insured person's death. However, policy owners often find that they no longer need or can afford their policy, especially as they grow older or upon diagnosis of a terminal illness. Instead of allowing the policy to lapse, policyholders may turn to life settlement brokers for help with selling their life insurance.
Montage Financial Group works directly with brokers who negotiate a fair market value for life insurance policies, on behalf of the policy owner, to get their clients a fast payment when they need it most.
The Role Of A Life Settlement Provider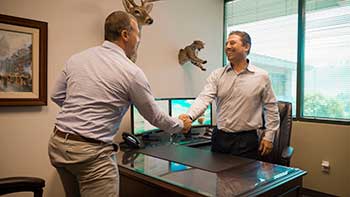 In many instances a policy is presented to a Provider on behalf of the policy owner through their representative, which is referred to as a Life Settlement Broker. From time to time, policy owners approach their Life Settlement Provider directly for settlement needs. Life settlement providers will gather information about the policy owner to calculate a fair value. Life settlements are based on a variety of factors, such as the policyholder's age, health and the face value of the insurance policy.
After the broker successfully helps their client complete a settlement, their client will receive a cash payment that is more than the cash surrender value of the life insurance policy but less than its death benefit. The buyer then assumes responsibility for all remaining premium payments and receives the policy's death benefit when the policy owner dies. From start to finish, the process can take several weeks to months.
---
---
Contact Montage Financial Group To Learn More
A life settlement can offer clients the financial relief they need to pay off outstanding debt, cover unforeseen events or supplement their retirement savings. Life Settlement Broker means a person who, on behalf of an owner, and for a fee, commission, or other valuable consideration, offers or attempts to negotiate life settlement contracts between a policy owner and a life settlement provider.
A broker represents only the owner and owes a fiduciary duty to the owner to act according to the owner's instructions, and in the best interest of the owner, notwithstanding the manner in which the broker is compensated. For more information or to speak with a leading life settlement provider, contact Montage Financial Group online or give us a call at (949) 537-2225 today.