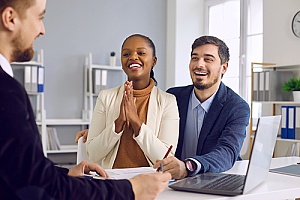 Selling a life insurance policy can be a financially savvy decision. Policy owners can gain access to quick cash and prevent defaulting on life insurance premium payments. Life settlement proceeds can be used for a wide range of purposes, such as paying off outstanding debt, covering medical expenses or supplementing retirement income.
Basic Stages Of A Life Settlement Transaction
Montage Financial Group follows a four-step process to ensure a smooth and effortless transaction between us and our clients. Our life settlement process involves just a few simple steps, as outlined below:
1. Qualification
The first step in the life settlement process with Montage Financial Group involves determining if the client qualifies. One of our life settlement providers will gather information about the policy owner to determine eligibility, such as their age, health and policy information. The policy owner will need to provide written permission to access insurance and medical information. Once an application, a medical record release form and insurance company contact authorization have been completed, a life settlement offer can be accurately calculated
2. Policy Valuation
Many factors are considered when determining the value of a life insurance policy, such as the amount of life insurance coverage, the insurance company's rating that issued the insurance, number of loans or advances taken against the policy, prevailing interest rates, state laws that regulate the policy, existing medical conditions of the insured and the amount of premiums needed to maintain the policy. A life settlement is generally higher than the cash surrender value but lower than its full death benefit.
3. Purchase Agreement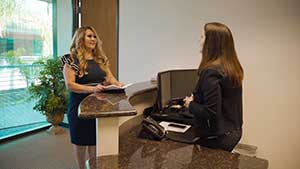 If a policy owner chooses to accept an offer made by a life settlement provider, the agreement is then finalized. The policy owner or broker working on behalf of their client is provided with a purchase agreement. A purchase agreement includes a variety of documents that comply with state laws and ensures that the transaction is legal. Both the policy owner and life settlement provider must sign the purchase agreement and all relevant forms. The agreed-upon cash payment is then put into escrow as the life insurance policy goes through the process of changing ownership.
4. Payment
After your life settlement provider has received confirmation from the insurance company that the transfer of ownership has been completed, payment for the life insurance policy is then released to the original policy owner. The cash received from a life settlement can be used for any purpose, such as to cover health or long-term care costs, to start a business, make a large purchase, cover costs in retirement or to help in an emergency.
Why Choose Montage Group As Your Life Settlement Provider?
Life settlement providers facilitate the purchase of life insurance policies between investment groups, policy owners and their brokers. Choosing the right life settlement provider when selling a life insurance policy is critical to ensure a smooth process from start to finish.
Located in San Juan Capistrano, CA, Montage Financial Group is a leading life settlement provider dedicated to creating a positive experience for both policy owners and investors while adhering to the highest business standards possible. To learn more about the stages of a life settlement arrangement or to get started with the process, contact Montage Financial Group online or give us a call at (949) 537-2225 today.