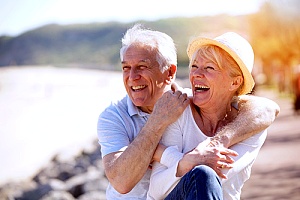 Universal life insurance policies may continue to accumulate cash value over time depending on amount and frequency of premium payments. Insurance providers pay customer's a predetermined interest rate on all excess funds sitting unused within the policy cash account. A universal life insurance policy generally remains in force as long as the policy owner continues to make premium payments, greater than the actual policy charges.
If a universal life insurance policy has built up a substantial cash value, or if a policy owner encounters the need to acquire cash, they may consider surrendering the policy and collecting these funds. The insurance company is responsible for paying a portion or all of a policy's cash surrender value to the policyholder upon request.
What Is A Cash Surrender Value?
A cash surrender value refers to the full payout that an insurance company pays out to a policyholder for the cancelling or surrendering of a life insurance policy. Calculating a cash surrender value involves adding the total payments made in to the insurance policy and subtracting insurance and administration charges, along with any potential penalty fees. A penalty is usually based on a percentage and decreases annually until the policy is considered "out of surrender" and reaches zero. The surrender period is based on the policy owner's age, gender, amount of coverage and rating class. A policy's cash surrender value is not fixed and often increases over time.
Cash surrender value applies to the savings element of universal life insurance policies that are payable before death. A term life insurance policy does not have a cash surrender value. Cash surrender value differs from cash value. Policy owners can choose to use their cash value by withdrawing a portion of it or borrowing against it. It can also be withdrawn all at once which refers to the surrendering of the policy. Universal life insurance can even be used to build tax-deferred value to help supplement a senior's retirement income. While universal life insurance tends to be more costly, the cash value outweighs the cost.
Cash Surrender Value vs. Life Settlement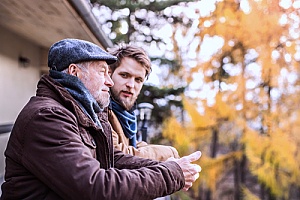 When a policy owner makes the decision to no longer make premiums on their life insurance policy, they often rely on their cash surrender value to recover funds. However, opting for a cash surrender value without first evaluating all other options could be a costly mistake. In many cases, policy owners can acquire a higher payout by selling their policy through a life settlement.
Not everyone is a good candidate for a life settlement. The ideal candidate is often 65 or older, or has been diagnosed with a terminal illness. Eligibility for a life settlement is also based on the cost structure of the original life insurance policy. Before making a decision, take the time to learn about both options. Also, request an estimate from a qualified life settlement provider like Montage Financial Group.
Convert Your Life Insurance Policy Into Cash
Both cash surrender value and life settlement are viable options when selling a life insurance policy. To learn more about these financial solutions or to speak with an experienced life settlement provider, contact Montage Financial Group online or give us a call at (949) 537-2225 today.