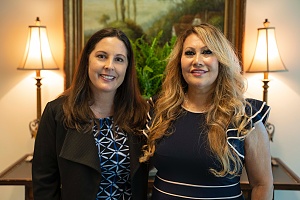 Life insurance is meant to provide financial protection for family members in the event that a loved one dies unexpectedly. However, the usefulness of a life insurance policy can dwindle with age.
Seniors that want financial relief from insurance premiums may believe that their only options are to surrender their policy to the insurance company or let it lapse. With help from Montage Financial Group, an active insurance policy can be exchanged for cash.
Life Insurance Payout Options
The sale of a life insurance policy by its owner to a third party is known as a life settlement. In exchange for payment, the third party acquires ownership of the policy and all beneficiary rights. Once the policy is settled, the original policyholder is no longer responsible for premium payments.
There are several life insurance payout options available to seniors.
Lump-Sum Payment Life Settlement
The most common and simplest type of life insurance settlement is known as a lump sum payment life settlement. Once the life insurance claim is received and validated, the beneficiary is rewarded with the death benefit delivered in a single, tax-free payment. These funds can be used for a wide range of purposes, such as to pay off debt, investments or any purchase the beneficiary or policyholder chooses.
Lump-sum payment life settlements are well suited for people who need access to a large amount of money. It is also an excellent option for seniors that want to stop paying costly life insurance premiums. Life settlements are generally recommended to individuals age 65 or older, who have had an active life insurance policy for at least two years and have a minimum death benefit of $100,000.
Retained Death Benefit Life Settlement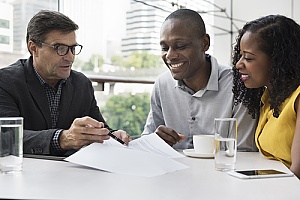 A retained death benefit (RDB) allows a policyholder to retain a portion of his or policy's death benefit. If an RDB offer is accepted, up to 100 percent of the premium payments are taken over and the policyholder is under no further obligation to make payments. If the policyholder dies, the beneficiary designated by the original policyholder receives a guaranteed percentage of the death benefit payout.
This arrangement allows the policyholder to retain much of the policy's value while slashing the hardship associated with monthly insurance payments. Retained death benefit life settlements are recommended to individuals who are experiencing financial challenges and would like to cut their monthly life insurance costs. Eligible life insurance policies include whole life, term, survivorship, permanent life, group life and universal life.
View Retained Death Benefit Option
Viatical Life Settlement
As noted on our homepage, some states utilize the term viatical settlement and life settlement synonymously; and in many instances these terms share the same meaning. However, some states prefer to only utilize the term viatical settlement to more narrowly designate settlements in which a person is chronically or terminally ill, and chooses to sell their life insurance policy to a third party a via a viatical settlement. This arrangement requires the ill individual to agree to sell the policy at a discounted rate in exchange for a lump sum. This cash can be used to pay for living expenses, to get affairs in order, attempt to reduce debt, pay for medical treatments, other health expenses or any other way the policyholder desires to benefit themselves or their loved ones.
States have varying definitions to define terminal or chronic illness. Some definitions of terminally or chronically ill, involve a life expectancy of 24 months or less. Some viatical definitions involve being unable to perform, without substantial assistance, certain activities of daily living, such as eating, toileting, transferring, bathing, dressing or continence. Criteria for this type of settlement can be discussed upon completion of a settlement application and medical record release form.
Get A Life Settlement Estimate Today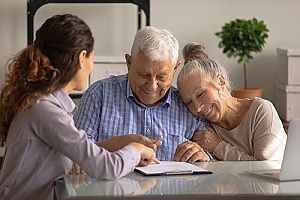 Montage Financial Group is a leading life settlement provider that facilitates the sales process by bringing policy sellers and investors together. To learn more about selling a life insurance policy or to request a life settlement estimate, contact Montage Financial Group online or give us a call at (949) 537-2225 today.