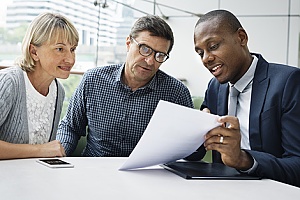 Receiving a lump sum payment in exchange for selling a life insurance policy can provide policyholders with quick access to cash. This financial solution can help alleviate debt, cover a large purchase or provide the beneficiary with a higher quality of life.
Montage Financial Group is a life settlement provider that facilitates the sales process between investors and policy sellers. Many types of life insurance policies qualify for life settlements, including group life, universal life, permanent life, term, whole life, and survivorship, either first-to-die or second-to-die.
What Is A Lump Sum Payment Life Settlement?
A life settlement is the selling of an existing insurance policy to a third party for a single lump sum payment. The value of the payment is generally higher than the surrender value but lower than the death benefit. The purchaser of the policy becomes the new beneficiary and assumes premium payments. When the insured dies, the purchaser receives the death benefit.
There are many reasons why a person may choose to sell their life insurance policy. Some policyholders find that they no longer need their policy and would prefer to have cash. A policyholder may also choose to sell if there are no beneficiaries or if the policy becomes too costly to continue payments. Many people who sell their life insurance are older individuals who use the tax-free payout to supplement their retirement income.
Similar to other life insurance settlements, there are no restrictions as to how the money can be used. Policyowners may use the money for investment purposes, to pay medical bills, take a cruise, remodel a home, purchase long-term care insurance, create capital for a new business endeavor, provide educational funds for children or grandchildren, or pay for any other purchase that they see fit.
Who Is A Good Candidate For A Life Settlement?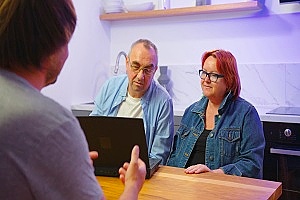 Policyholders must meet certain criteria to qualify for a life settlement offer. The ideal candidate is age 65 or older, or if younger than 65, has a serious or life-impacting health condition. Candidates should also have had an active life insurance policy for at least two years with a minimum death benefit of $100,000.
A policyholder whose premium payments have increased to an amount that they can no longer afford is a good candidate for a life settlement. Policyholders who need to fund long-term care or whose estate planning needs have changed are also good candidates. A person may also seek this financial solution due to divorce, company retirement, business dissolution, or the death of a spouse or beneficiary.
---
---
Request A Lump Sum Payment Life Settlement Offer
Obtaining a lump sum payment life settlement offer from Montage Financial Group is a simple process. Complete an application and authorization to obtain health and life insurance policy information. The life insurance policy is then reviewed by our team to determine its value. To learn more about lump sum payment life settlements or to get started with the process of obtaining a life settlement offer, contact Montage Financial Group online or give us a call at (949) 537-2225 today.