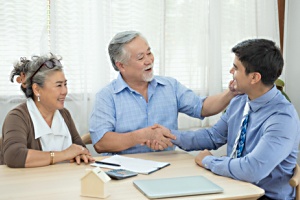 Life settlements can be profitable for investors looking for a potentially low-risk, high-return investment opportunity. A life settlement is the purchase of an existing life insurance policy for payment that exceeds the cash surrender value of the policy. The biggest advantage of investing in a life settlement is that it is not correlated to stocks, bonds or the overall performance of the economy. Instead, it is solely dependent on the life expectancy of the original insured.
Montage Financial Group is a leading life settlement provider that effectively facilitates transactions between policyholders and investors to create a positive experience for all parties.
Why Invest In A Life Settlement?
Life settlements sold on the open market are generally sold at a value greater than the policy's surrender value but less than its death benefit value. There are many reasons why investors choose this consumer-friendly life insurance alternative, such as an attractive return on investment. Life settlements have the potential for high yield returns comparative to other fixed income investment-grade classes.
The market is quickly expanding and closely regulated, making life settlements a relatively safe investment. The market currently has an estimated range of between $240 and $600 billion in policy benefits. Investors can also gain peace of mind knowing that the insurance carrier's credit is generally investment-grade. Once a life insurance policy is purchased, there are also no ongoing management expenses.
Life settlements can be advantageous for both policy owners and investors as they regularly outperform the stock market and deliver reliable returns. State regulations help protect the seller and buyer and investors can often enjoy certain tax benefits.
What Types Of Life Settlements Can Be Invested?
Investors have the option of investing in several types of life settlements. These include:
Lump Sum Payment Life Settlement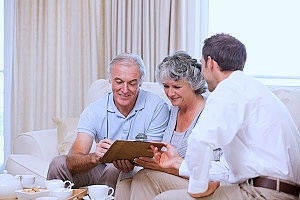 A lump sum payment life settlement is the most common type. Individuals 65 or older with a life insurance policy worth more than $100,000 may sell their policy in exchange for a lump sum payment.
Retained Death Benefit Life Settlement
This type of life settlement allows policy owners to retain a portion of their death benefit while the buyer retains the remaining percentage. When the original policy owner does not sell a full policy, they receive a smaller settlement.
Viatical Life Settlement
Viatical settlements are offered to policy owners that have been diagnosed with a chronic or terminal illness. The insured person has a shorter life expectancy which may equate to a higher return on investment for the buyer that may be realized sooner than with a traditional life settlement.
Contact Montage Financial Group To Discuss Your Options
Investing in life settlements has quickly gained popularity as more seniors discover the many benefits of selling their life insurance policies. Life settlements have the potential to offer several notable perks for investors when compared to traditional investment opportunities, such as stocks and bonds. To find out more about investing in life settlements or to get started with the process, contact Montage Financial Group online or give us a call at (949) 537-2225 today.